SR6 for Foundry VTT 0.6
Today we released the first attempt to complete the display of character relevant data.
A tab for "Vehicles" has been introduced, that lists all drones and other vehicles and lets you enter data for your rigger console or control rig.
We consider this tab more as a preliminary solution (where the final idea is to also support vehicles as Actors, with condition monitor and more actions).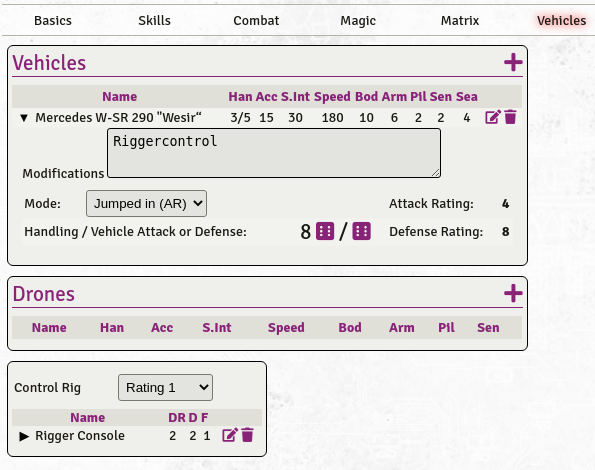 We also added a new "Biography" tab for your contacts, lifestyles, SINs and some notes.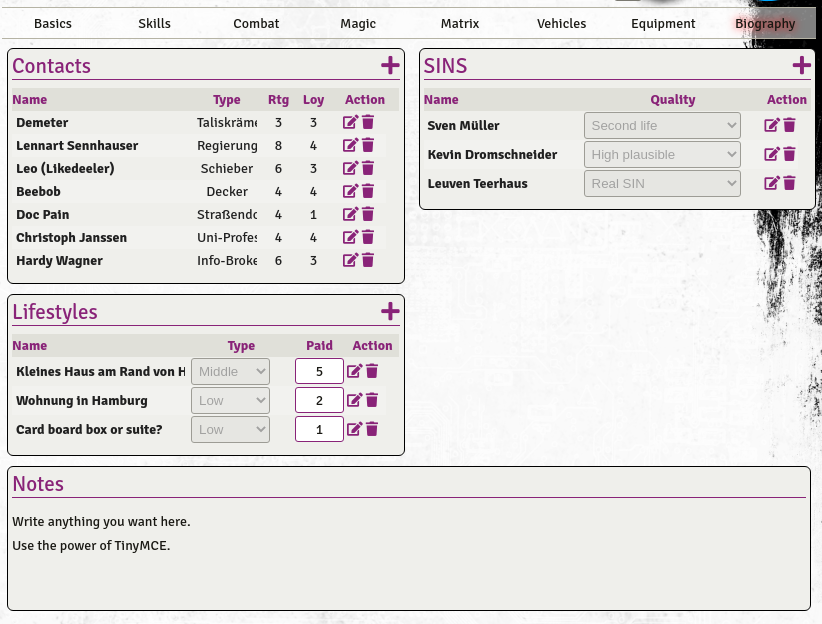 What's next?
The support of vehicles as items and the remaining data from Genesis marks the end of our feature ideas for the 0.x release series. I have several ideas what I want to do with this game system, but the immediate steps will be more cosmetical improvements (for 0.6.x releases). The most pressing issues afterwards are NSCs and Critters, who have been somewhat ignored so far. I guess this will a version 0.7.